Local footpaths and public rights of way
OgImage: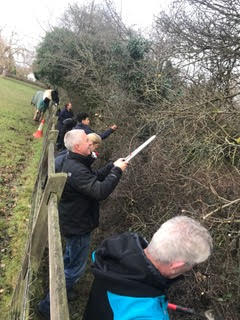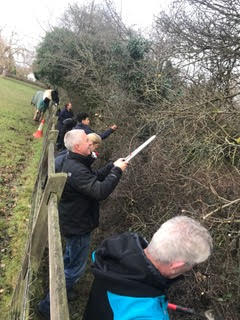 Update January 2022

Pre Christmas a small group with their families cleared a 4 meter section on path 25 which had become difficult to pass without ripping clothing, our thanks to the group and their families. Our thanks also to Brook Farm TC who have finished replacing stiles, which whilst not kissing gates are accessible in that they are no higher than walking up your stairs and have supports for assistance. I will organise a thank you card to send to them.
In the next couple of weeks I plan to draft an action plan for 2022, withfootpath20, from Oak Hill Road up to the school being a main priority. It will involve new stiles as well as signposting and is a beautiful and interesting walk. We also need to start looking at the west of the village with walks beyond the church towards Passingford Bridge to open up a clear route which avoids the road from the Rabbits to Albyns Lane. That and keeping the vegetation down, we have lots to keep us occupied.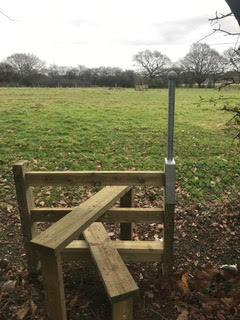 Footpath Report September Meeting 2021
- A few members of the team have been out labelling again, whilst on general walks.
- I have asked the Localism Officer about dates for the brush cutter course. It is a 2 day course in September and
she advises its someone who regularly attends the clearing sessions.
- A neighbour from Sundown, Bournebridge Lane, has kindly cleared an overgrown section of the western part
of footpath 20 which runs alongside their property. This opens into the fields between Bournebridge Lane and
Stapleford Road giving access to a beautiful set of walks, including up to the school via footpaths 23. (which
runs from Bournebridge Lane to the school) The eastern part of footpath 20 still remains an issue and I have
emailed the relevant person at highways, as the landowner has agreed for stile replacements through the small
holding, and we need the enforcement officer to contact Fieldend/ Ralwyn about their old fence and overgrown
vegetation encroaching over the path and creating a hazard, awaiting a reply. This section of the path enables
walkers to bypass a difficult section of road as it cuts the corner off, where cars speed both on Bournbridge Lane
and Oak Hill Road.
- I have suggested we do the newly opened up part of footpath 20 with the Localism Officer, as it will require
two way marker posts and not too much clearance. Localism Officer has been asked for a date for this.
- We also need a date to clear footpath 25 as the hawthorn has grown nearly over the path, near where the
miniature ponies, mule and horses are. I am suggesting 2.30pm Wednesday 1st September for this. It will be
1-2 hours tops, obviously quicker with a bigger team. I have prioritised this as you can only get through parts by
breathing in and walking sideways!
- I have emailed TC Brook Farm regarding the blocked path at the back of the menage and again awaiting a
response. I as good as said if we don't hear from them we will clear it at our convenience, but lets give them
chance to reply. This will be a prickly one as the brambles have totally grown over at the back of the menage,
but is a key path and needs doing. I am suggesting Wed 15th September, 2pm again a Wednesday as I know a
couple of regular clearers can't make Thursday.
- I have informed the Localism Officer about footpath 13 where we placed a disc on a white electric marker
post. The land owner has removed the disc, but has mended the gate and put a stile up, replacing the disc on the
new stile. Unfortunately the new stile is not accessible so has indirectly blocked the path which we cleared.
Footpath Diary
Starting the summer season
Catching up after the winter
Plans, projects and progress